Somali Bantu Refugee Resettlement:
From Kakuma to Atlanta
(2003-2005)
Learning a new language is key to starting over in a new place but is often a challenge for anyone. It is that much more difficult when you have not had formal education and reading and writing in your own language.
Amazingly, the US government had a policy not to fund English classes in refugee camps at the time we were in Kakuma (despite the fact many who would eventually arrive to American could benefit greatly from some prior knowledge and were wasting years of potential learning while waiting for processing). Fortunately for the Bantu, someone figured out a way around this policy by securing funding for literacy classes instead. These were approved and of course in the midst of teaching basic letters and words to students, they were effectively giving them English instruction as well.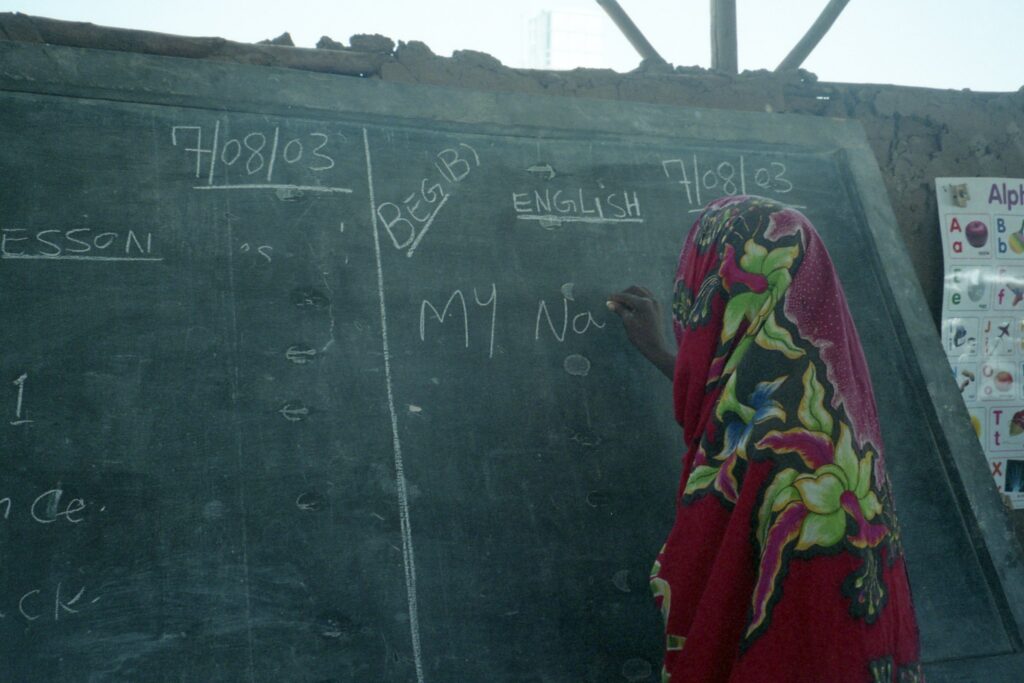 World Relief provided simple small-classroom English classes for the Bantu at arrival, most of whom had never had any formal education. This was an important first step since many of them were still just starting to read and write and yet had to quickly get up to speed to make their way in their new life. Here are some English students proudly showing off the American "thumbs up" gesture that they'd learned. (Photo by WR staff)