Somali Bantu Refugee Resettlement:
From Kakuma to Atlanta
(2003-2005)
Accessing programs and services takes both opportunity and knowledge.
In a refugee camp, people don't have much control over their lives beyond the day-to-day. There are a few community programs that people learn to access via word of mouth but they are not abundant. While we were in Kakuma, the only things the Somali Bantu could do most of the time was wait–wait to hear that the US refugee program was moving forward, wait and hope for their names to appear on the board to say they were the next to leave for a third country.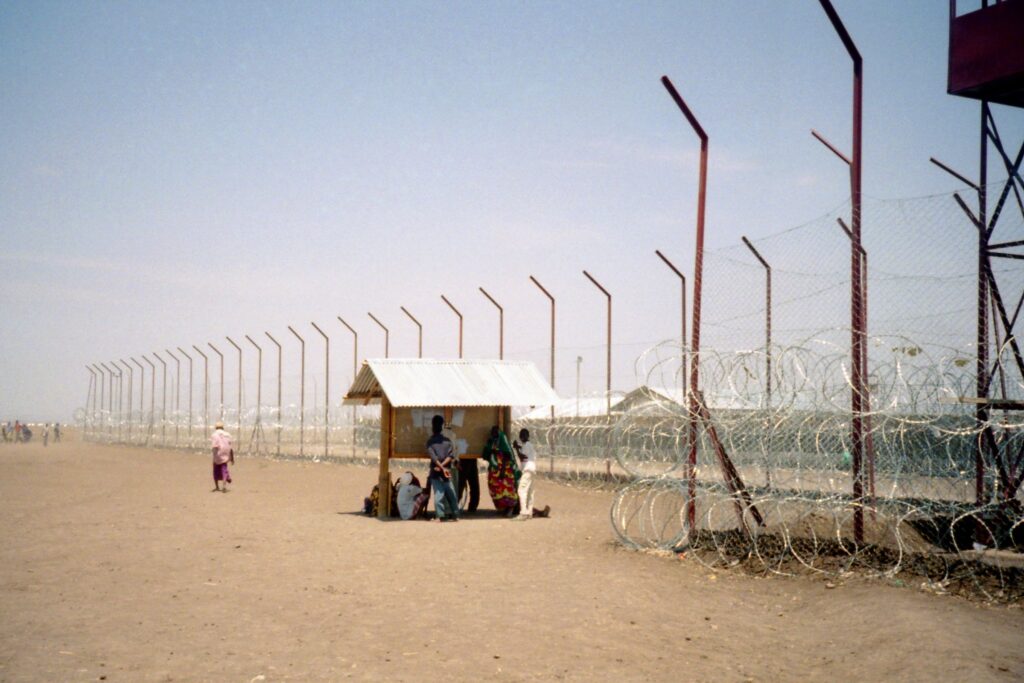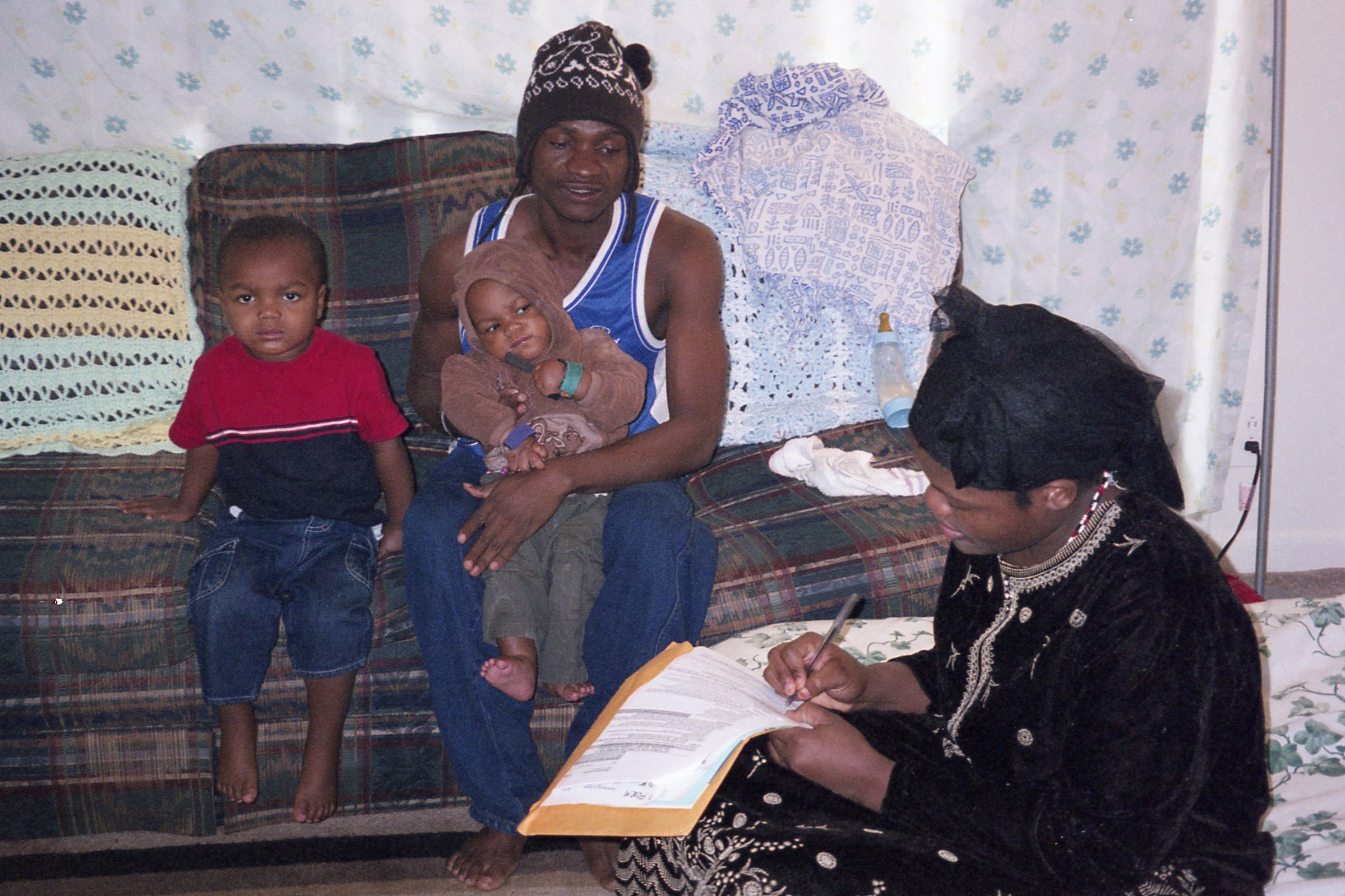 Once in America, there were a lot more programs and services and opportunities for the Bantu. But an inability to understand how to access them would leave many with just as much of a lack of resources as before. Refugee agencies help guide refugees through the complexities of paperwork and bureaucracy to get the help waiting for them. Here one woman signs her name to some documents for her children.